Filippa Marcus – Producer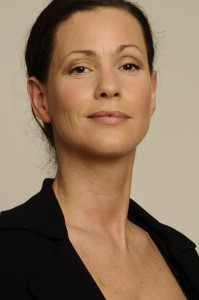 Ever since she started acting at age 5, Filippa  has been on stage and in front of the camera for TV & film, with a more and more increasing focus on the latter.
Filippa has completed her degree in Performing Art (Drama) at the University of Music and Performing Arts Graz, Austria. Next to this, she has co-founded the "Neue Tendenz Theater Neuss" in Germany, which later on fused into the very successful, two stage theatre "Theater am Schlachthof Neuss".
Filippa has already starred in numerous leading roles – often as a regular, or an episode-leading character in nationally and internationally successful TV-series. She also stars in movies and on stage.
Additionally, Filippa has been working as a film director and producer for several years now. Over time she has been honored with several awards and nominations. You can find more information on her personal site: Click here
Filippa is especially interested in the genre of internationally compatible comedy in all its forms – particularly because it's a really fun way to get to the bottom of people and subjects…
Filippa also studied physics for some time. But as there is no film making involved in that, she decided to make physics her hobby only.
Also, Filippa is kicking ass in ping pong and when challenged steps up to the plate at any time…